Hero Cantare Tier List [Reference for Re-roll]
by GachaGamer
Overview
This is the global tier list for Hero Cantare with Webtoon.
This list is graded based on their usefulness in the following areas:
Story Mode
Raid
Maze
W-Raid
Maze Solo
Arena
The Tier ratings are:
S - Top tier units and can do all content with ease.
A - Great units that can do well in most content.
B - Decent units that performs well in some content.
C - Mediocre units that only has niche uses in certain content.
D - Doesn't do well in most content.
S Tier Units Overview
Witch Mira Yoo (Dark)
AoE poison attack special
Good offensive stat boost
All skills inflict poison
Can attack front and back row with skill 2 and 3
Hilda (Dark)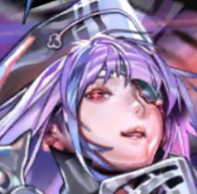 Strong AoE attacks
Can heal allies with 3rd skill
Skill 1 can extend damage over time debuff duration
Becomes stronger under 50% with poison stacks
Pairs well with anyone with damage over time debuffs
No-name (Dark)
Critical hit damage booster
Defense break on 1 enemy in the backline
Cleanse one debuff for allies + debuff immunity
Good offensive stat boost
Gains 1 mana when using 3 chain skill
Yeon's Flame Khun (Fire)
AoE attacks with attack buff for allies
Slows enemy down
Good passive stat boost
Can revive ally
Jade Emperor Daewi Han (Light)
Buff removal
Speed slow and reduce crit rate on enemy
AoE attack with heal
Status immune passive when ally dies
AoE buff removal attack special with bonus crit rate buff
Heavenly Warlord (Light)
Counter attack on S1
Defense break on 1 enemy in backline
AoE attack on S3 with heal
Good stat boosts on passive
AoE stun special
References: https://docs.google.com/spreadsheets/d/1IZSMAGCL3fJ8ifu3Vv4zXZ5Ou3I4PtBAqvk6fkHYEyI/htmlview?usp=sharing&pru=AAABcoZQkXs*AOSNBSDGPGW-Uou7tAyjRw#